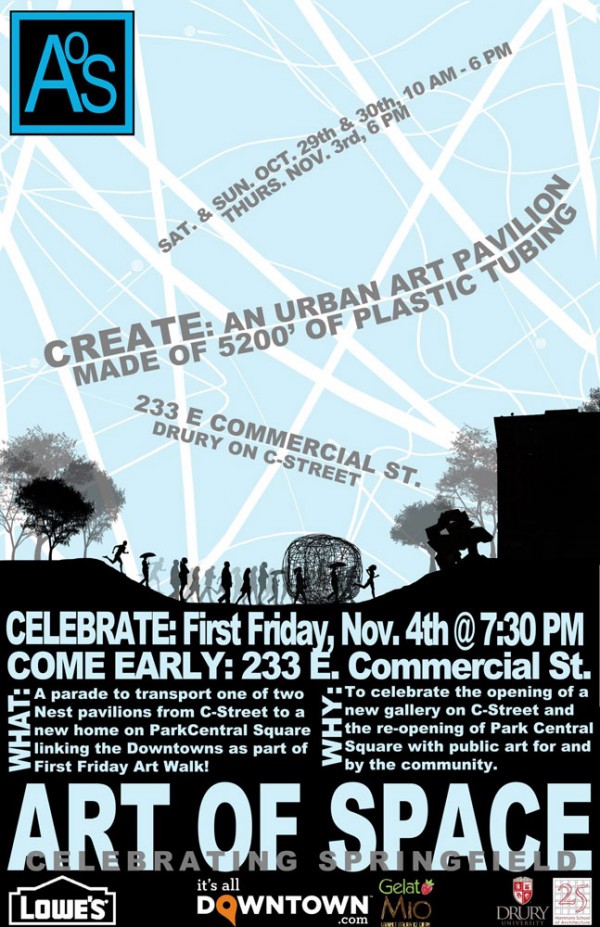 The Art of Space group has big plans for the November First Friday Art Walk. The collaboration of Drury students, faculty, alumni and members of the Springfield community who built the packing tape installation last spring in a vacant Park Central basement are planning to construct a huge "Nest" out of irrigation tubing and zip ties.
The Nest constructions will be built at the Drury's new space on C-Steet at 233 E. Commercial Street, then paraded from Commercial Street to Park Central Square during First Friday Art Walk on Nov. 4.
Members of the Springfield community are invited to join Drury students and faculty on Saturday and Sunday, Oct. 29 and 30 from 10 a.m.-6 p.m. to build the installations. There will be another construction session on the sidewalk outside of the gallery on Thursday, Nov. 3 beginning at 6 p.m.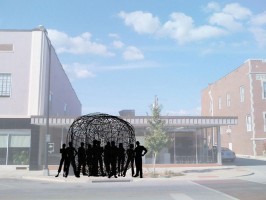 On Friday November 4 at 6 p.m. there will be a reception at 6 p.m. at Drury on C-Street prior to moving the Nest downtown.
Following the reception, one of the Nest structures will be carried and rolled to the under-construction Park Central Square where the public will be invited to interact with the object. The migration of the Nest structure to downtown is designed to create a symbolic connection between Commercial Street and Springfield's downtown.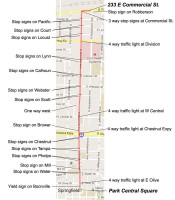 Assisting with the installation creation will be Drury alumnus and Brooklyn artist Doug Johnston. Johnston will also give a lecture called "Physical Thought" in Drury's Pool Arts Center at noon on Tuesday, November 1.
The Nest installations and parade are a production of Art of Space, a collaboration of Drury students, faculty, alumni and members of the Springfield community to engender community through communal spatial art as a new addition to Springfield's First Friday Art Walk.
Those interested in helping with the construction are asked to sign up for a time. Contact Gerard Nadeau, AIA, LEED AP, Drury Assistant Professor of Architecture at gnadeau@drury.edu or at 617-501-9618.