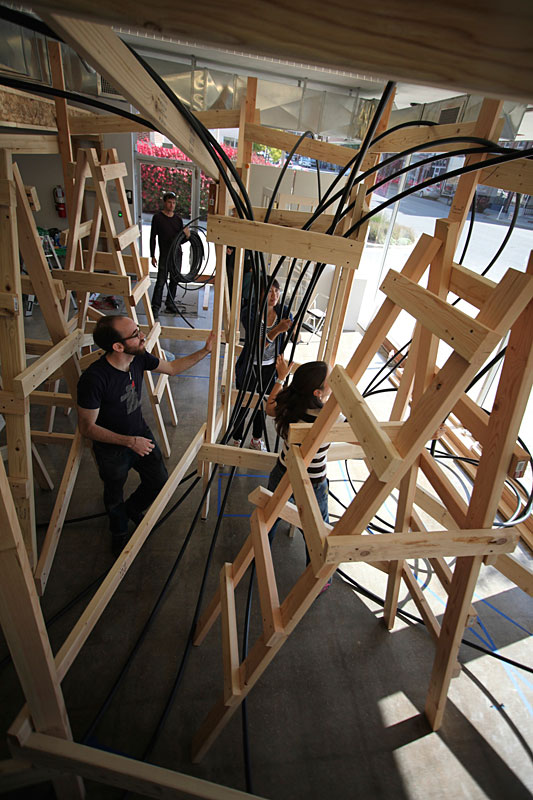 Over the weekend, the Art of Space group began construction of an interior Nest at Drury's C-Street masters studio gallery. The project is woven of irrigation tubing on a wooden armature, and when the Nest is complete, the armature will be removed leaving an open interior space. This interior space will be lined with pillows so that visitors to the gallery can sit inside the nest.
Assisting Art of Space is visiting artist/architect Doug Johnston, a Drury alumnus. The Brooklyn artist has experimented with similar constructions in collaboration with Yuji Hsiao. On Tuesday, Johnston gave an artist talk called "Physical Thought" showing other examples of his work and siting numerous eclectic influences such as philosopher Jürgen Habermas and the architecture group the Ant Farm.
Construction on a second nest will begin on Thursday, Nov. 3 at 6 p.m. outside the Drury C-street gallery, 233 E. Commercial Street. Following a opening reception on Friday, Nov. 4 at 6 p.m, a parade will form at 7:30 p.m. to carry and roll the Nest from C-street to Park Central Square where the public will be invited to interact with the object. The migration of the Nest structure to downtown is designed to create a symbolic connection between Commercial Street and Springfield's downtown.
Related link: Art So Big It Needs a Parade Permit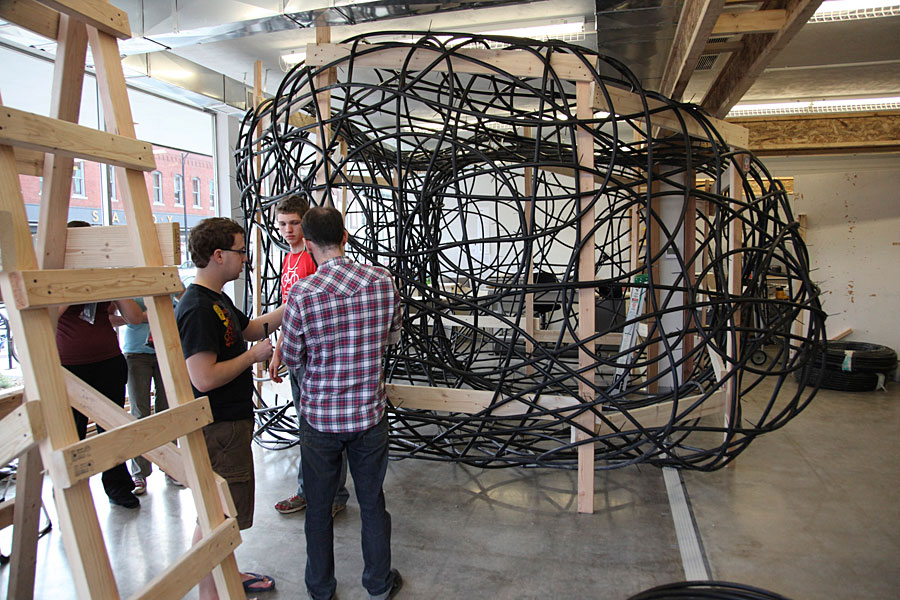 photos by Russ RuBert