The Creamery Arts Center Exhibition Hall is open from Monday-Friday, 9 a.m. – 5 p.m. and is also available for rental for special events for corporate, educational, and private groups.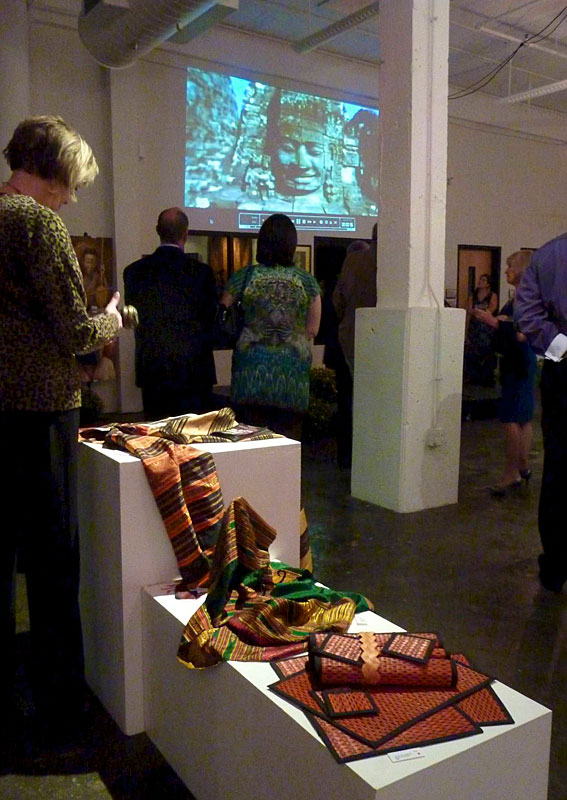 In addition to the large open gallery at the center of the building, the Creamery has a smaller exhibition space inside the offices the Springfield Regional Arts Council.
Exhibitions change monthly, with opening receptions in conjunction with the First Friday Art Walk each month from 6-9 p.m. that feature both group and solo shows of painting, photography, fiber art, ceramics, and fine craft.
Pictured above is the "Colors of Cambodia" show and private art auction of October, 2011. For a full exhibition schedule, inquires about exhibition opportunities, or inquires about special event rentals, visit the Springfield Regional Art Council Exhibitions at the Creamery webpage.
Exhibitions at the Creamery are managed by the Springfield Regional Arts Council and are supported by the Missouri Arts Council, a State Arts Agency and corporate sponsor underwriters.