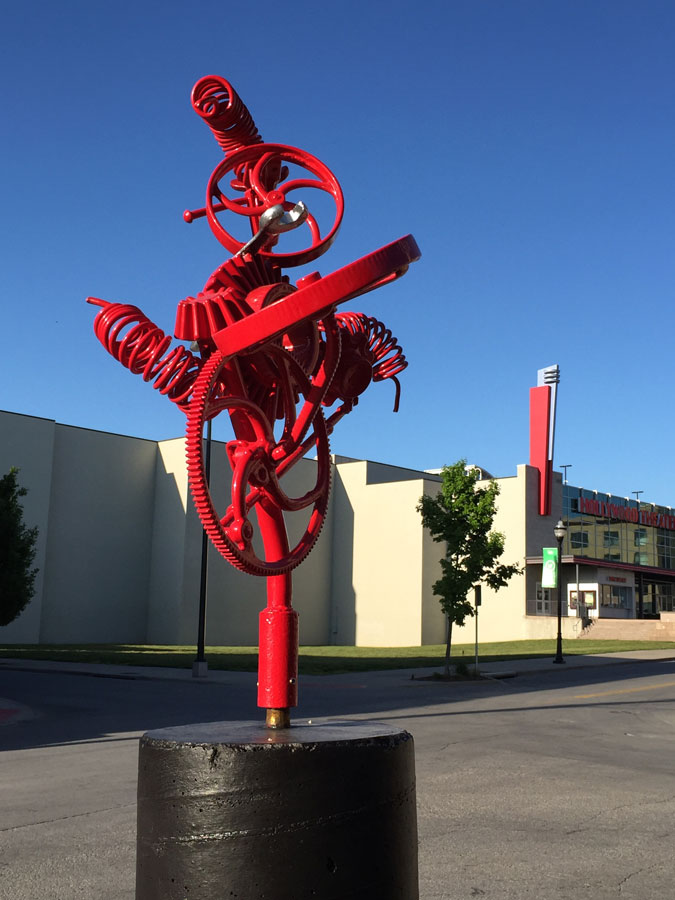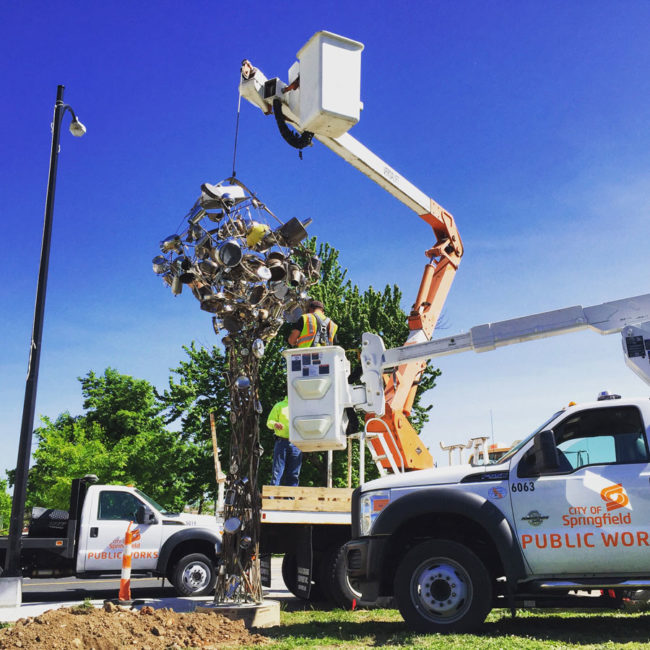 Twelve new outdoor sculptures have been installed for the 2016-2017 exhibition and starting with the May 2016 First Friday Art Walk and Artsfest. The mission of Sculpture Walk Springfield is to create a museum without walls with access.
Public art has proven itself to play a major role in rejuvenating public spaces and local economies in places as diverse as Chicago, Illinois and Asheville, North Carolina. Sculpture Walk Springfield is an initiative aimed at creating such a museum, by displaying quality sculptures in public places in Springfield on an annually rotating schedule.
When placed outdoors, integrated in full public view with existing structures and landscapes, sculptures add to a city's heritage, character, and sense of place and diversity; it adorns a city with distinction, adding to pride of place and a sense of identity.
See the map of the 2016-2017 collection on the Sculpture Walk Springfield.