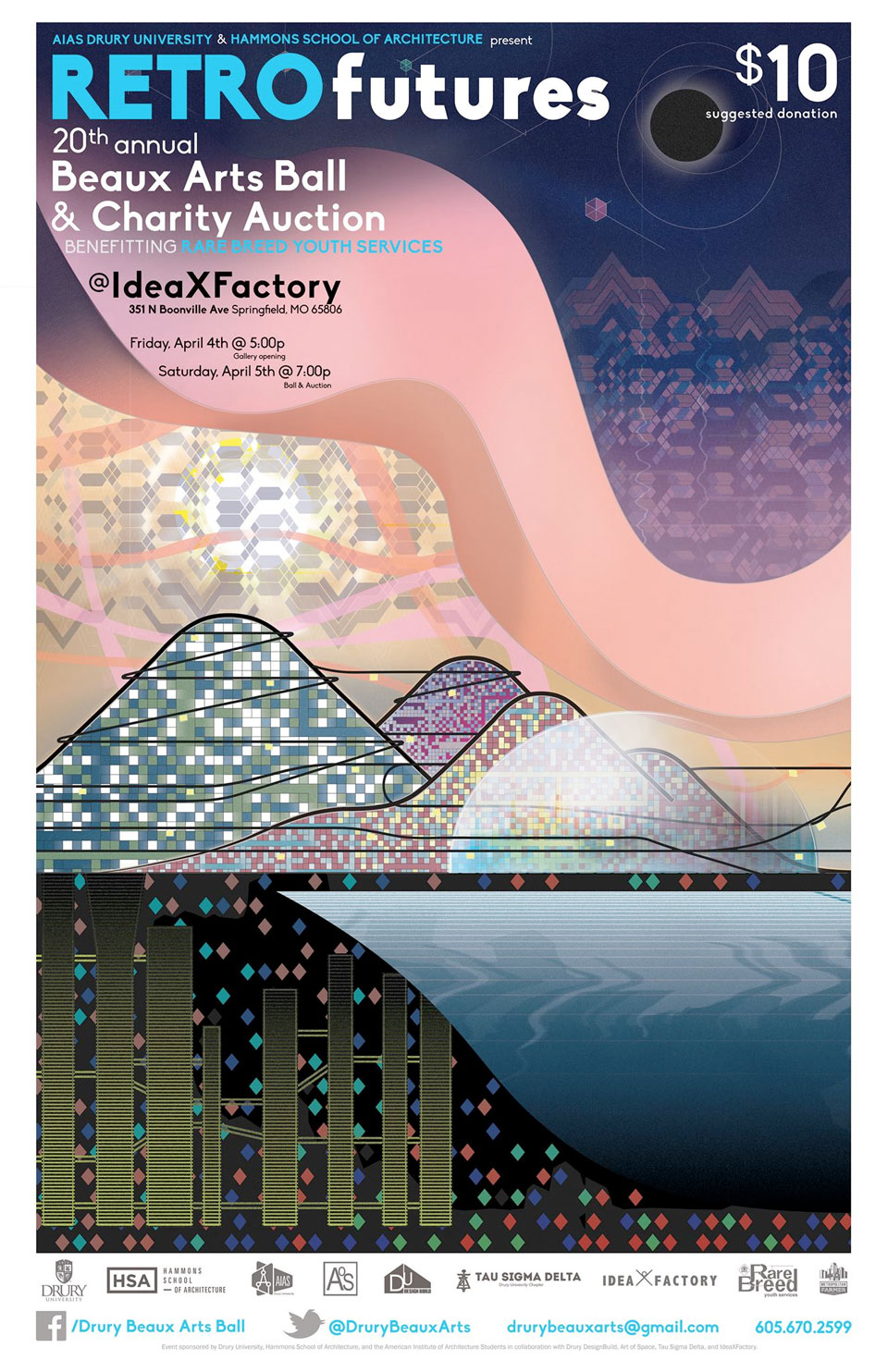 The 20th annual Drury Beaux Arts Ball and Charity Art Auction will be held on April 5th at the ideaXfactory in downtown Springfield (351 N. Boonville Ave). Suggested donation for the event is $10. The doors will open at 7:00pm, beginning with the silent auction. The live auction will follow at 8:30pm, with the dance beginning around 10:30pm.
We are also very excited to have live music this year. Smokey Folk will be playing during the Silent Auction (7:00-8:30p) and will do a sign off after the Live Auction!
Please come out, enjoy yourselves, bid on some art, listen to some music and help out Rare Breed Youth Services of Springfield.
For more information about the event, or information about how to donate to the art auction: please visit https://sites.google.com/site/babsubmission/ or contact Sam McBride at drurybeauxarts@gmail.com or at 605.670.2599