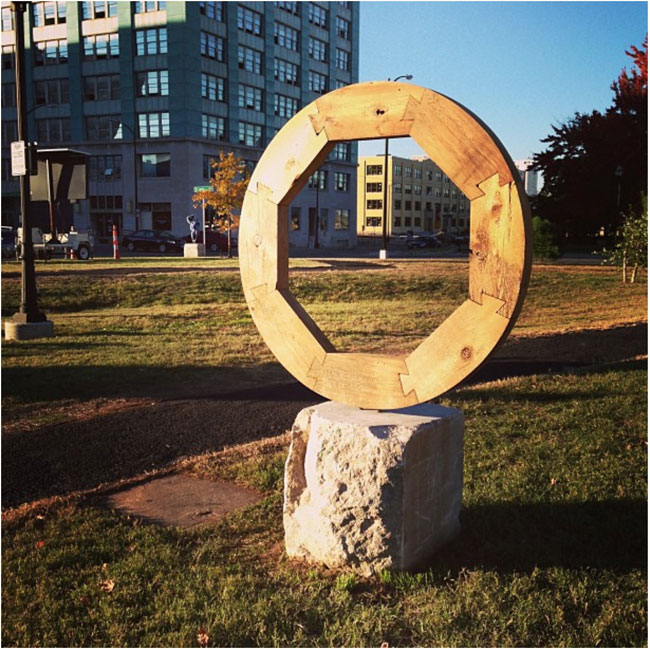 The Springfield Sculpture Walk began its inaugural installations in fall of 2013 with eight works by regional and local sculptors in downtown Springfield in Ozarks Jubilee Memorial Park which is adjacent to the Discovery Center and one block east of Park Central Square.
With mature landscaping and a meandering path, the acre of green has become a popular "pocket" park in center city. There are six pedestal locations for medium-scale sculptures and more opportunities for larger-scale sculptures, so plans include a larger Sculpture Walk at Jubilee Park in the spring of 2014.
Sculptures displayed on the walk remain in the ownership of the artist and are loaned to the exhibit for one year. Insurance coverage is provided for the exhibit by the City of Springfield. All sculptures are available for sale or lease to the public, with a portions going to the not-for-profit Springfield Regional Arts Council and the artist.
GET INVOLVED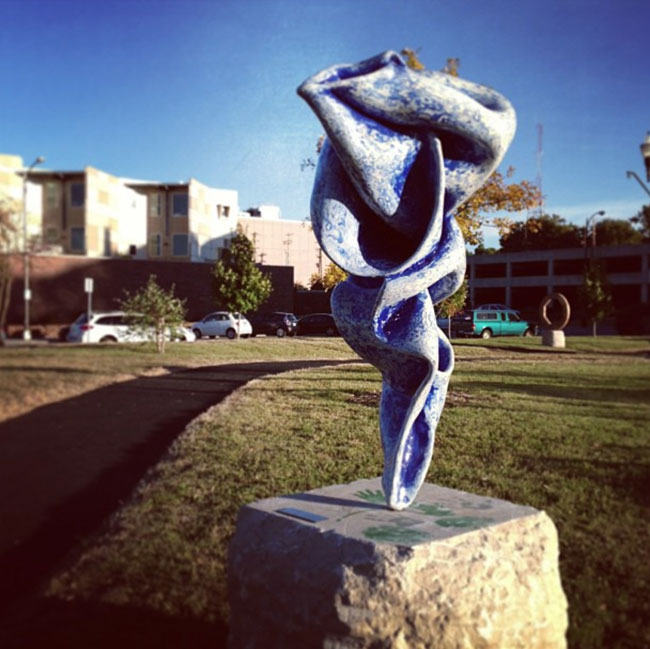 Artists or sponsors that are interested in participating in this initial round or in future rounds are welcome to attend the future sessions of the Sculpture Walk Forum to both hear more and influence the development of the concept.
WANT TO KNOW MORE?
For more information or to register interest in this round or in the future, please contact the Office of Urban Innovation in the Department of Public Works at jgano@springfieldmo.gov.